I just released the
A-6 Superpack 1.0 for Strike Fighters 2 on Combat Ace
.
Here are some screenshots showing some of the features.
Two A-6E SWIP Intruders from VA-34. Lead aircraft is a CAG bird carrying the AGM-65F Maverick and AGM-84E SLAM.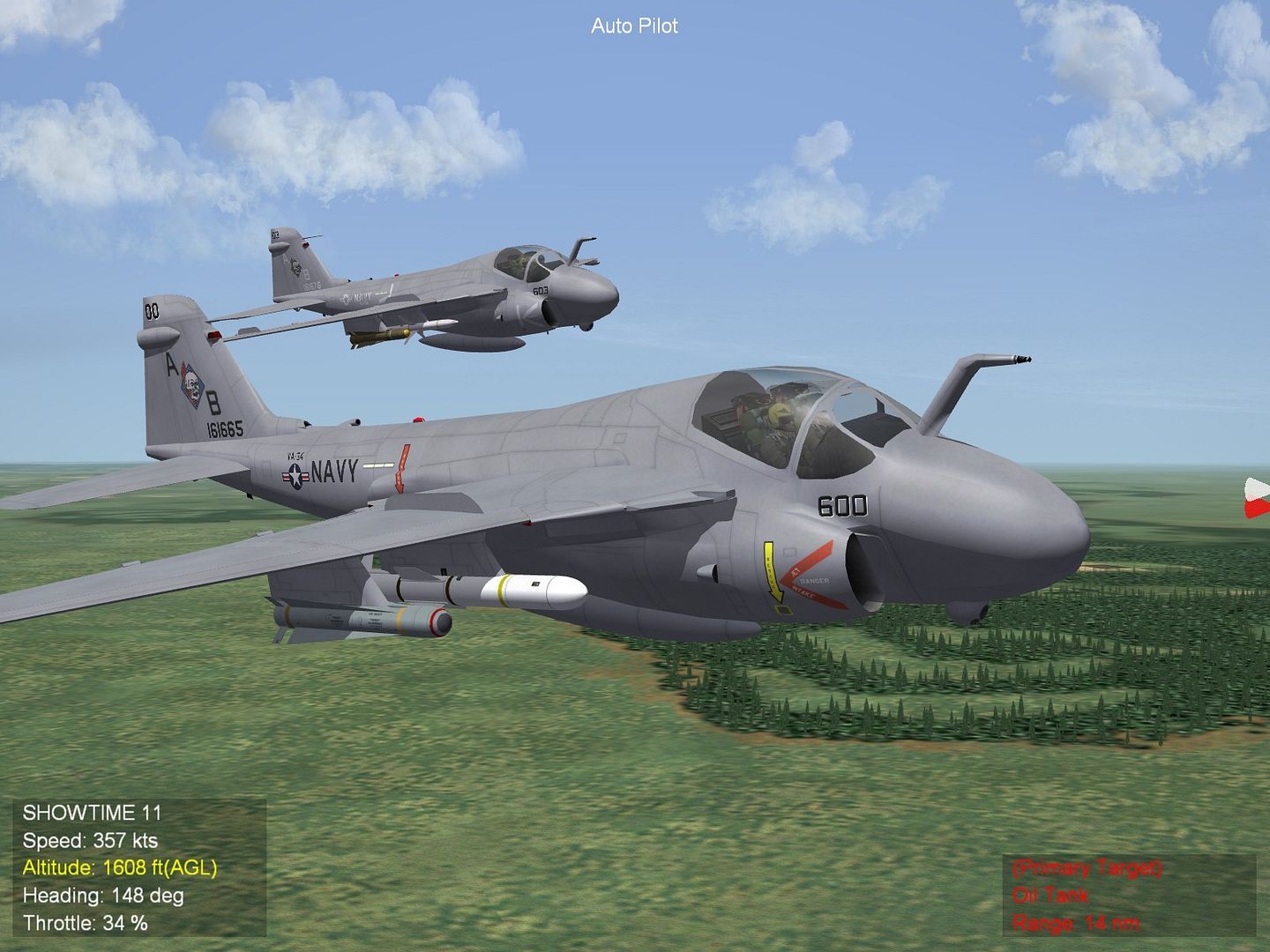 The same CAG bird firing a SLAM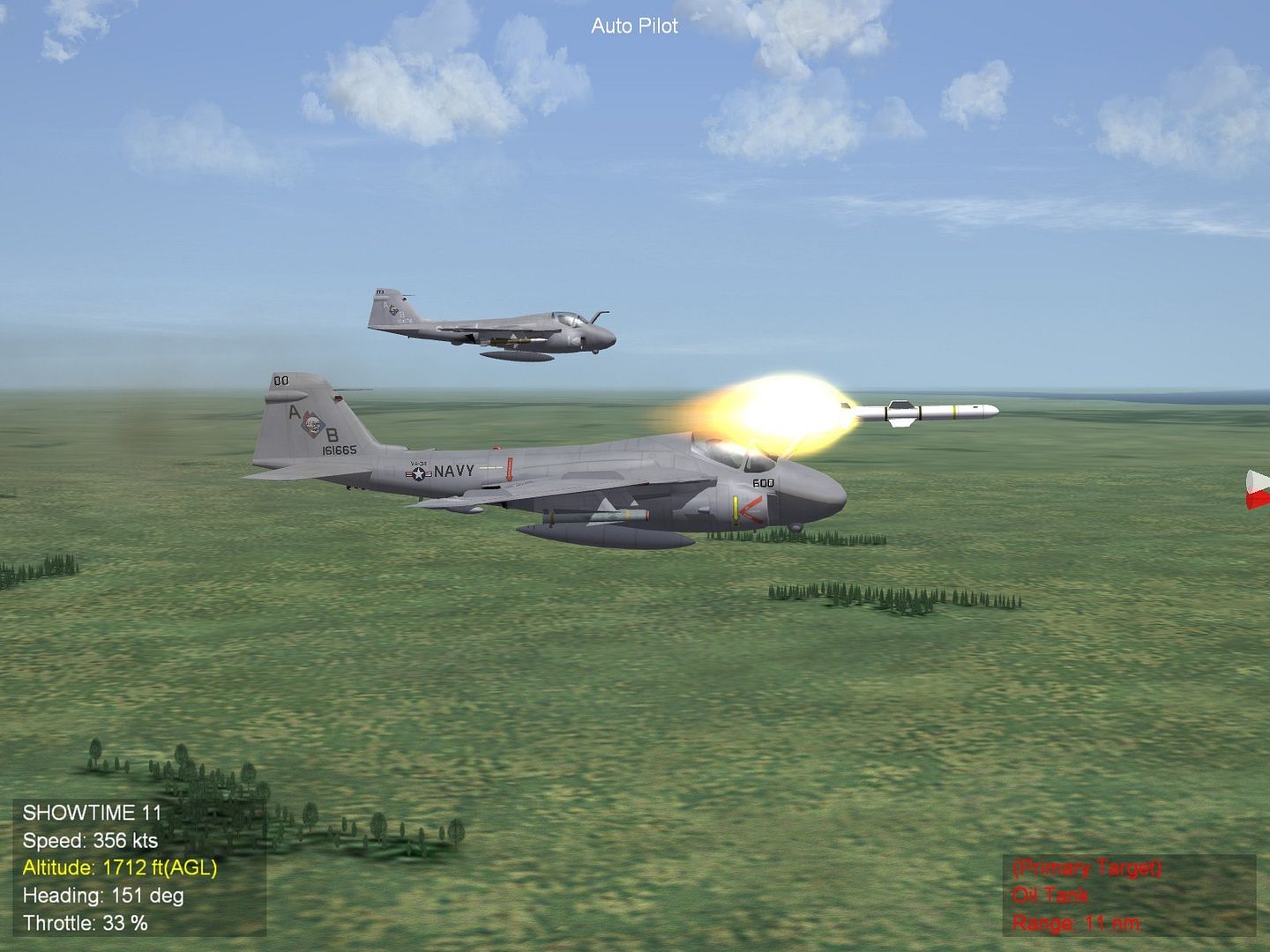 Two A-6E TRAM Intruders in low visibility markings flying low level over Southeast Asia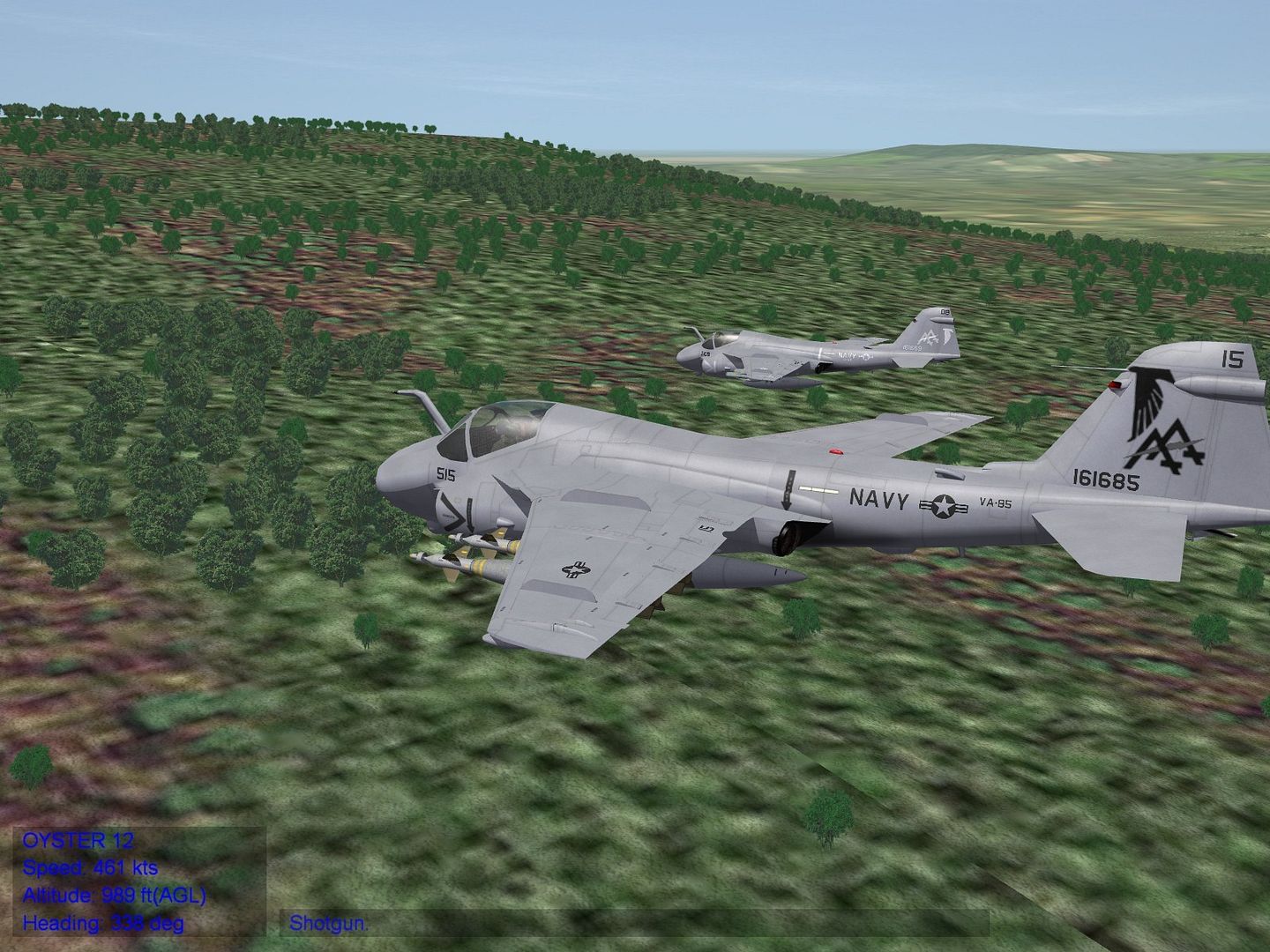 A-6A of VA-85 with improved tail logo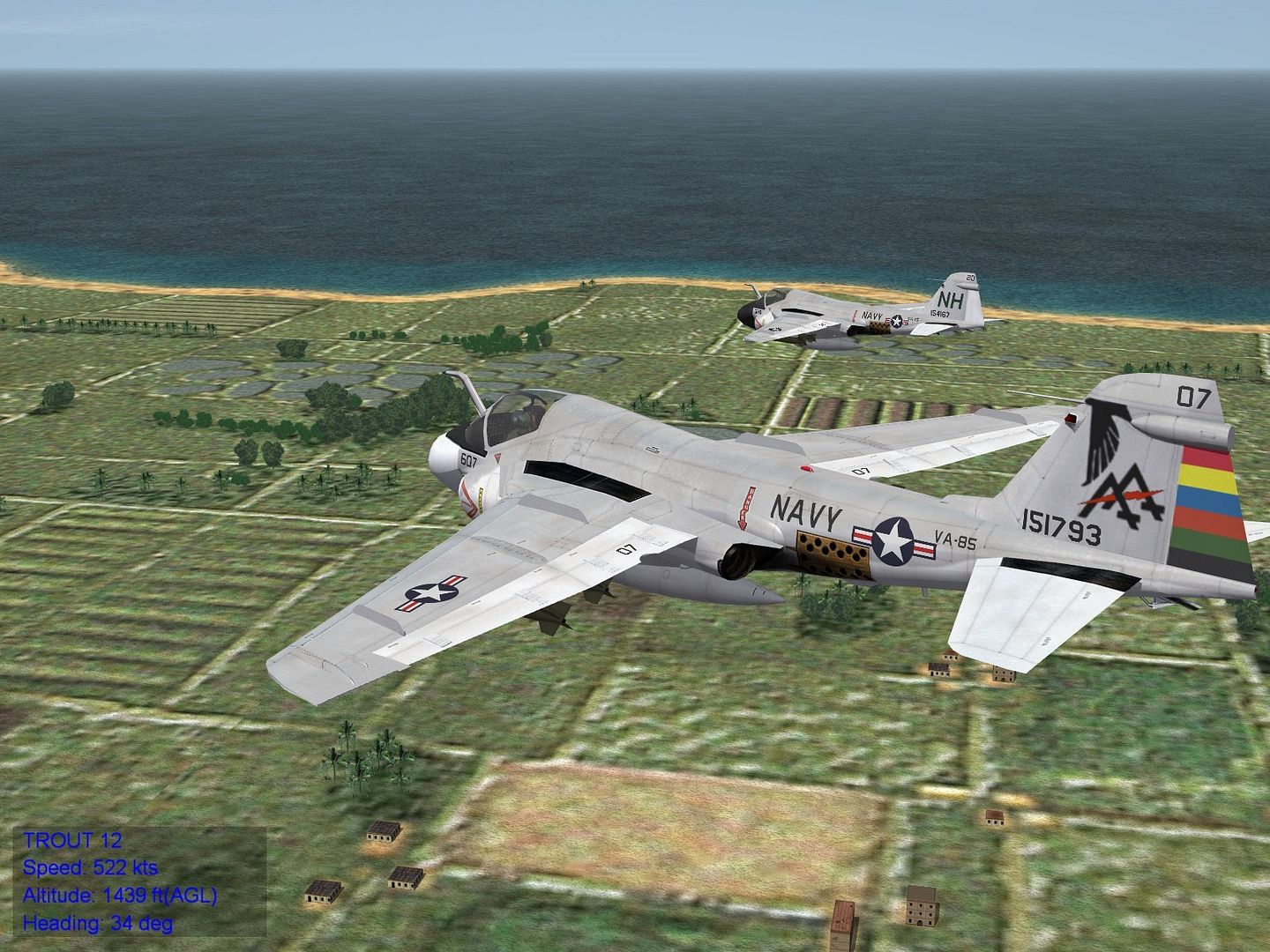 Two more A-6E SWIPs, this time from the VA-75 Sunday Punchers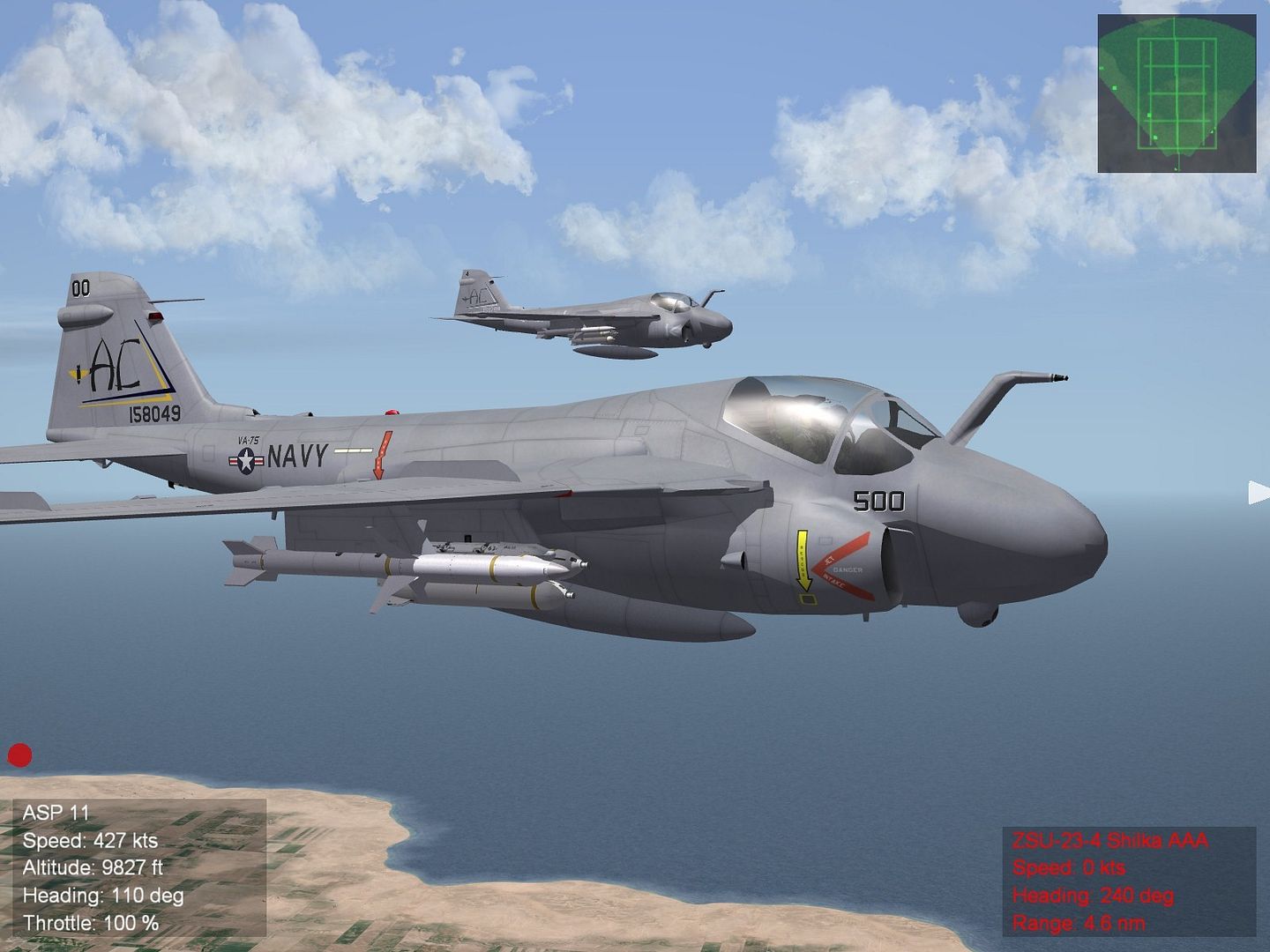 And last, but not least, the A-6 models now have landing lights and ventral anti-collision lights!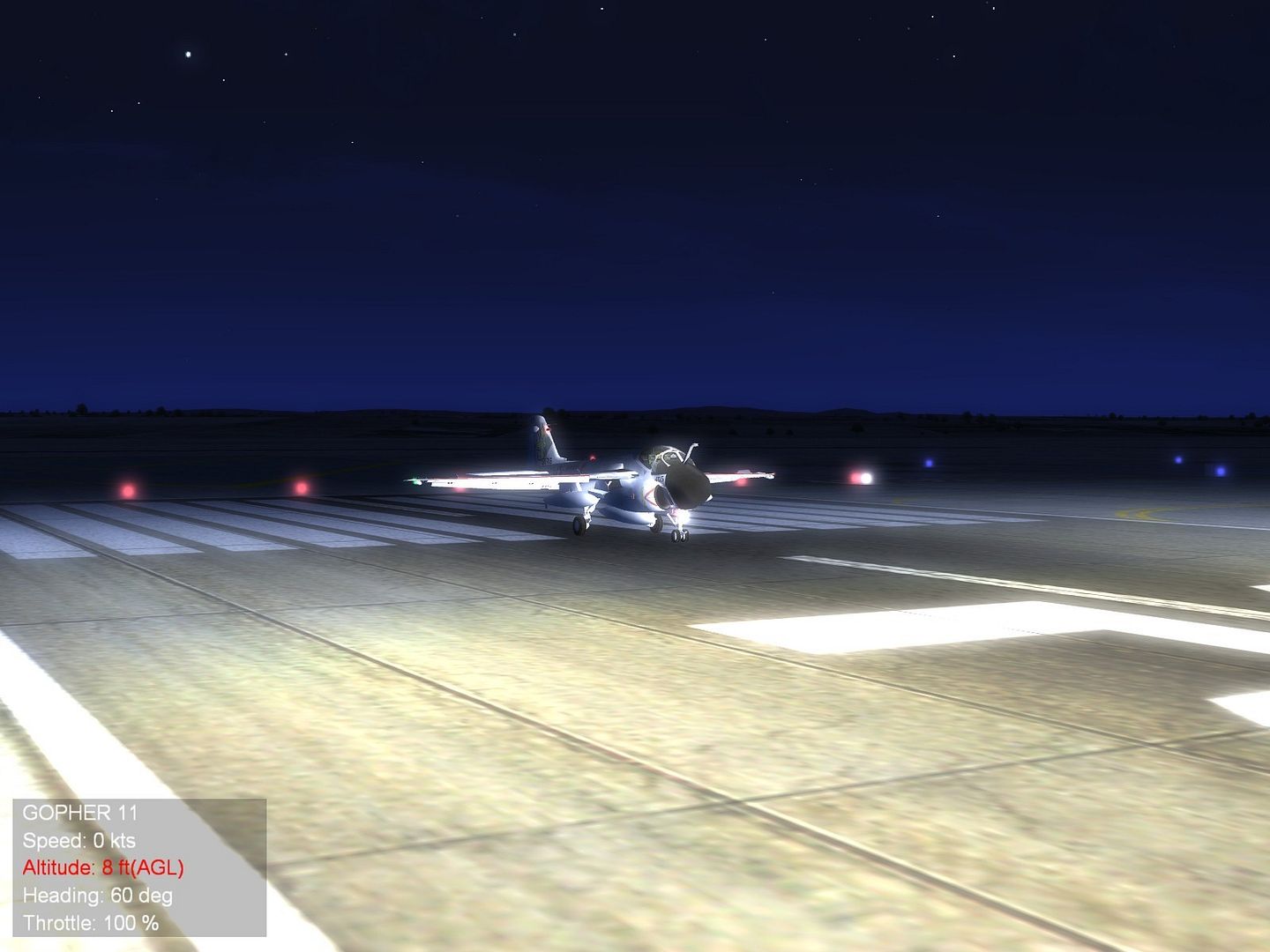 These may be stock models, but they are not your stock intruders!
See here for my A-6 Superpack.